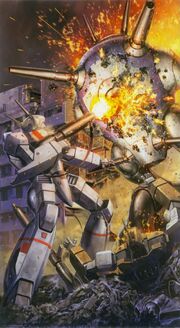 Playing the exciting mecha of Robotech using the Flightpath system (the system used by Star Wars X-wing and Star Trek Attack Wing)

Special Rules -
In general all upgrade cards from X-wing can be used to fill the upgrade slots of the mecha being used for the time being. Any futher special rules will be added here as needed.

FIRST ROBOTECH WAR

UEDF
VF-1 Valkyrie - https://worldofjaymz.fandom.com/wiki/VF-1A_Valkyrie_For_X-wing
YF-4 Prototype -
QF-3000 Ghost -
SF-A3 Lancer II -
Cat's Eye Recon -
Zentraedi
Regult and vairants - https://worldofjaymz.fandom.com/wiki/Regult_for_X-wing
Gnerl -
Glaug (And Eldare) -
Nousjadeul-Ger (And Garma) -
Queadluun-Rau (And Gult) -
Quel-Quallie - 

SECOND ROBOTECH WAR

Armies of the Southern Cross

The Robotech Masters

SENTINELS WAR

UEEF/Sentinels

The Regent Invid

INVID INVASION/THIRD ROBOTECH WAR

UEEF

The Regess Invid

HAYDONITE WAR/THIRD INVID WAR

UEEF

The Regess Invid

The Haydonites
Printing Notes:
Dials
Maneuver Dial images should be printed at 4.5cm wide and high.
Notable exception is the Standard Regult Maneuver dial. It is a single image and should be printed as 9.0cm wide by 4.5 cm high.

Pilots
Pilot Cards should be printed at 6.3cm wide by 8.9cm high.

Upgrades
Upgrade cards should be printed at cm wide by cm high.