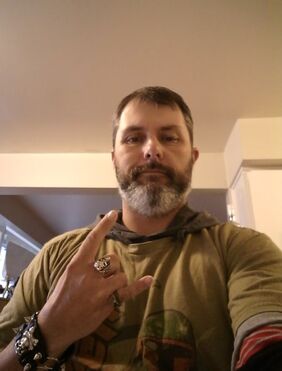 "It's time to play the game."
In this episode I briefly discuss in general my gaming background and some games I play.
Below you will find a list of games I own, play, have played, or want to play
Cheers
Episode 1 - This is ME - https://www.worldofjaymz.ca/gamezjaymz/gamez01f.mp3
Intro Clip - The Game by Motorhead for WWE/Triple H's theme
Outro Clip - Seventh of a Seventh Son by Iron Maiden from the Album Seventh Son of a Seventh Son
Posted November 2, 2019

Games List
RPGs
Star Wars D6
Star Wars D20
Star Wars Saga
Rifts
Robotech
Nightspawn
Palladium Fantasy
Heroes Unlimited
Dead Reign
Systems Failure
TMNT
After the Bomb
Ninjas and Superspies
Beyond the Supernatural
Heavy Gear
Jovian Chronicles
Gearkrieg
Mekton Zeta
Bubblegum Crisis
Mechwarrior
Shadowrun
Legionnaire
Cyberpunk
DnD (a few sourcebooks no players handbook)
Spycraft
D20 Modern
Dinosaur Planet D20
Call of Cthulu D20
Twilight 2000 (sourcebooks)
Top Secret/SI
Streetfighter
Hero 5th ed
Feng Shui
A few one off sourcebooks for other games


Miniatures/Wargames
Star Wars Miniatures Battles
Star Wars Xwing
Star Wars Armada
Star Wars Imperial Assault
Star Wars Legion
Star Trek Attack Wing
Battletech
Battletech Alpha Strike
Battlespace
Aerotech
Flames of War
'Nam
Team Yankee
Warhammer 40k
Robotech RPG Tactics
Heroclix
Mekton Zeta
Heavy Gear
Jovian Chronicles
Gearkrieg
Centurion
Interceptor
Leviathan
Space Battleship Yamato Fleet battles
Warzone
Starship Troopers
Dragon Hordes


CCGs
Magic the Gathering
Spellbinder
Battletech
Rifts


Boardgames
Various classics including Monopoly, Sorry, Pictionary, Trivial Pursuit so on and so forth.


Other
Cards Against Humanity
Dozens of video games (Atari and Sega Genesis)

Community content is available under
CC-BY-SA
unless otherwise noted.